Establish and grow your brand to maximize your online presence.
Your brand is one of the most important elements that influences how your customers see your company, especially online where customers' buying decisions and perceptions can be affected in mere seconds. Lunexsoft will help you to maximize your online presence while minimizing the amount of work you have to do to maintain it. Lunexsoft will be there with you every step of the way and will ensure that your customers see your brand in the best possible light.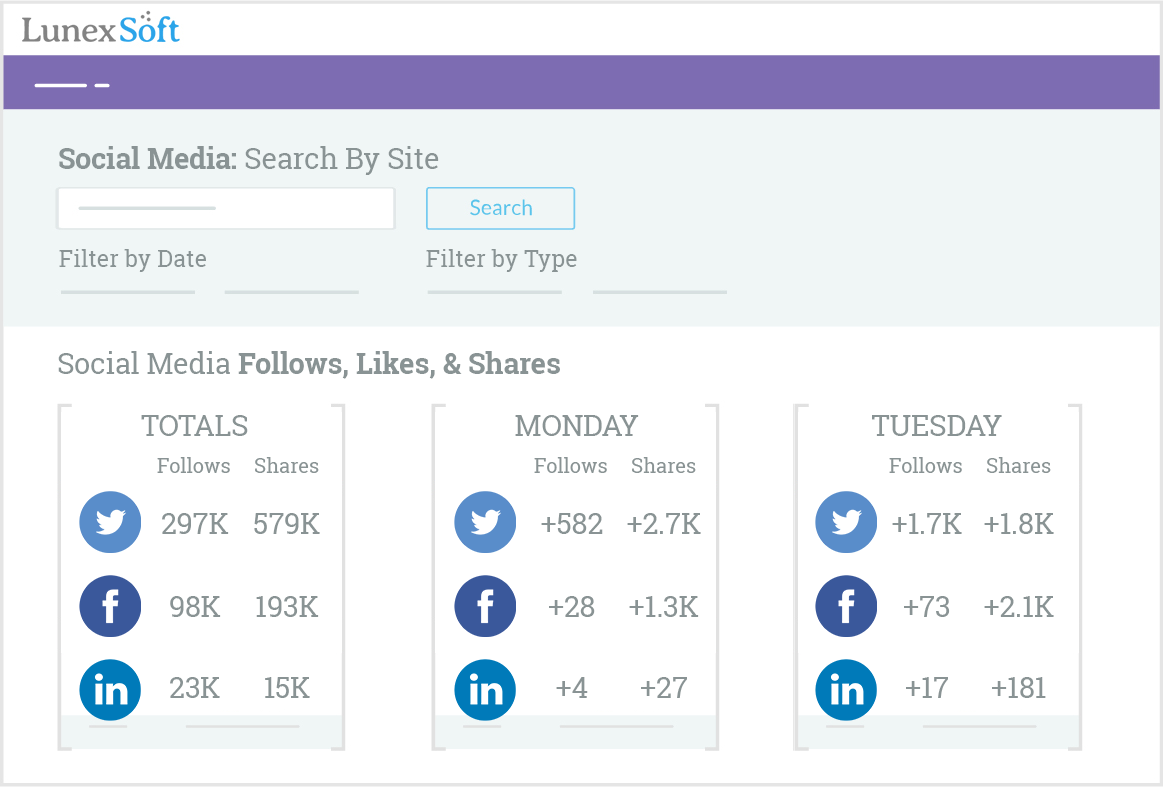 Social media marketing doesn't have to be brain surgery.
It can seem daunting or impossible when attempting to use social media to grow your company's online presence. With the dizzing array of social media sites availble, it can be difficult to even know which sites to use, and even more challenging to be able to effectively use them. Lunexsoft can bring your company into the twenty-first century to appeal to a new audience by maximizing your presence on social media.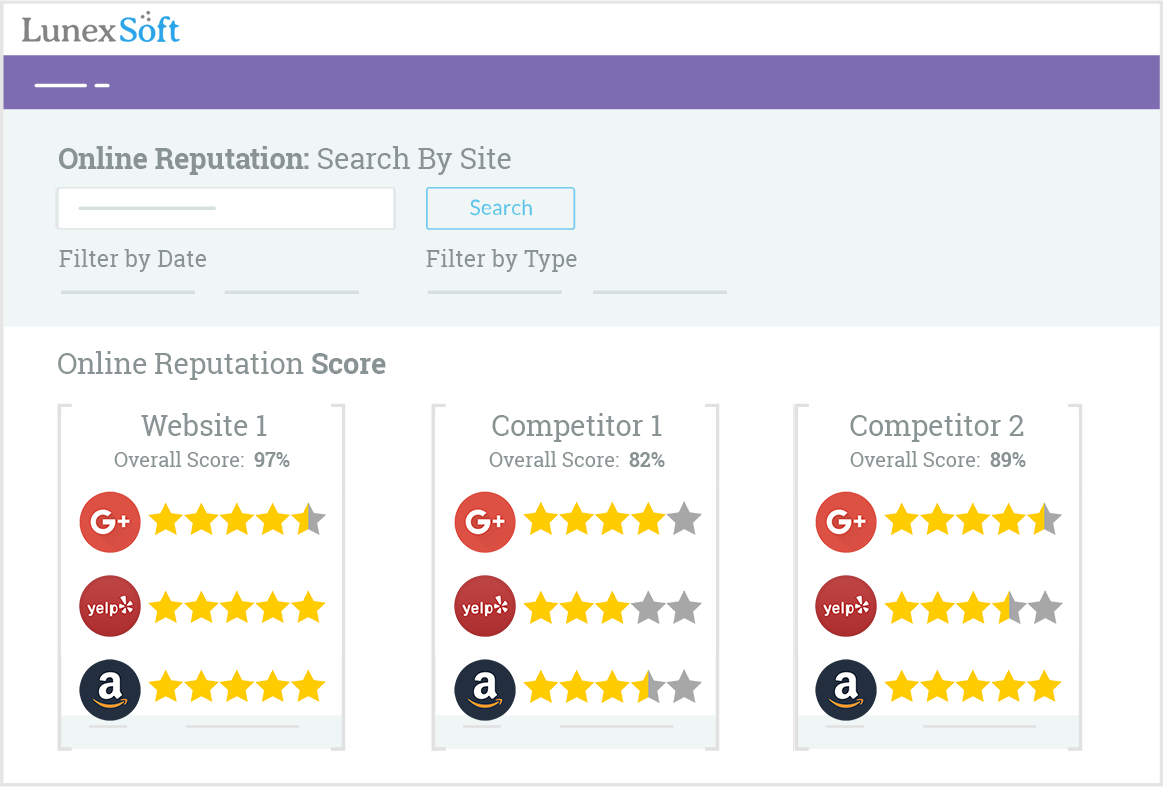 Leverage your online reputation to grow your customer base.
Growing your online reputation on social media, google, and online reviews like Yelp can be very challenging. Getting your customers to engage online doesn't have to be like pulling teeth, because Lunexsoft will take your company to the next level. We can even help to remove bad reviews which were unethically written by nefarious parties or competitors, to help your customers always see you in a positive light.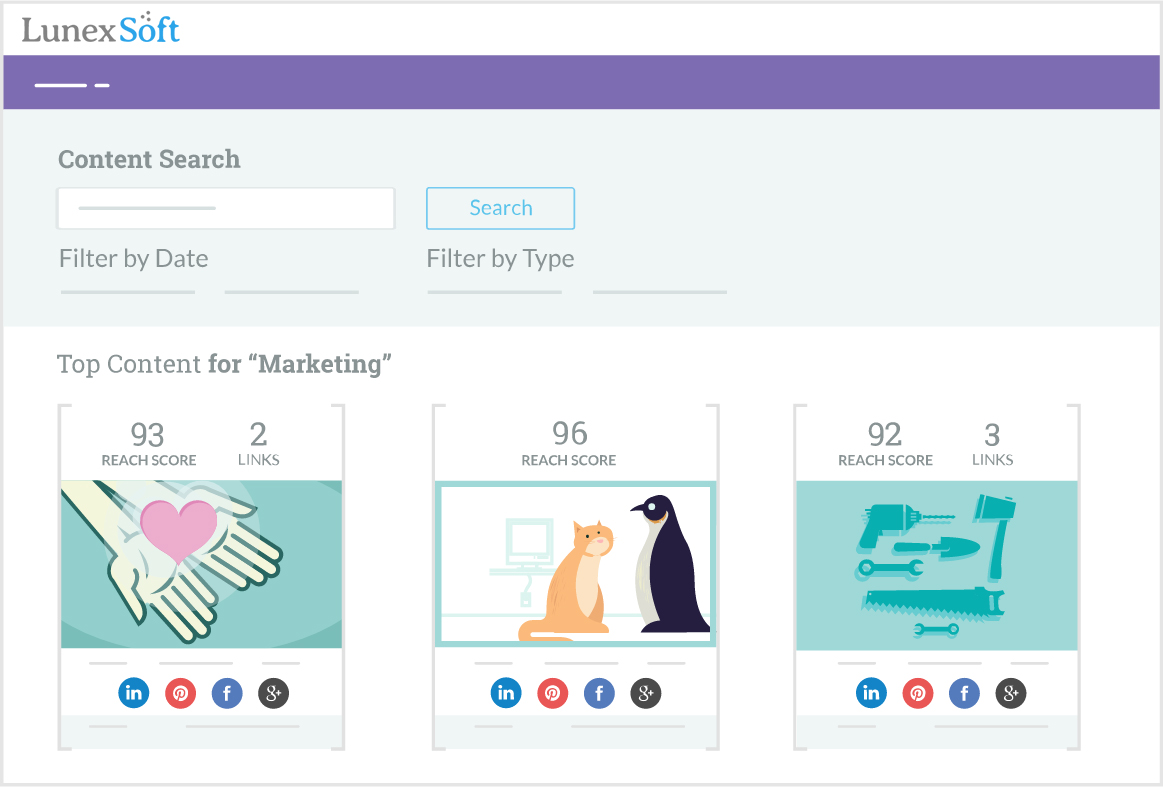 Content curation to help engage your customers.
It takes a lot of time to uncover and analyze how engaging your content is, and this is time you could be using to improve your content strategy, discover missed opportunities, and address your competition. Lunexsoft curates content for you, as well as turning the massive volume of content on the web into content analysis insights you can use so that your company can continue to grow, day after day.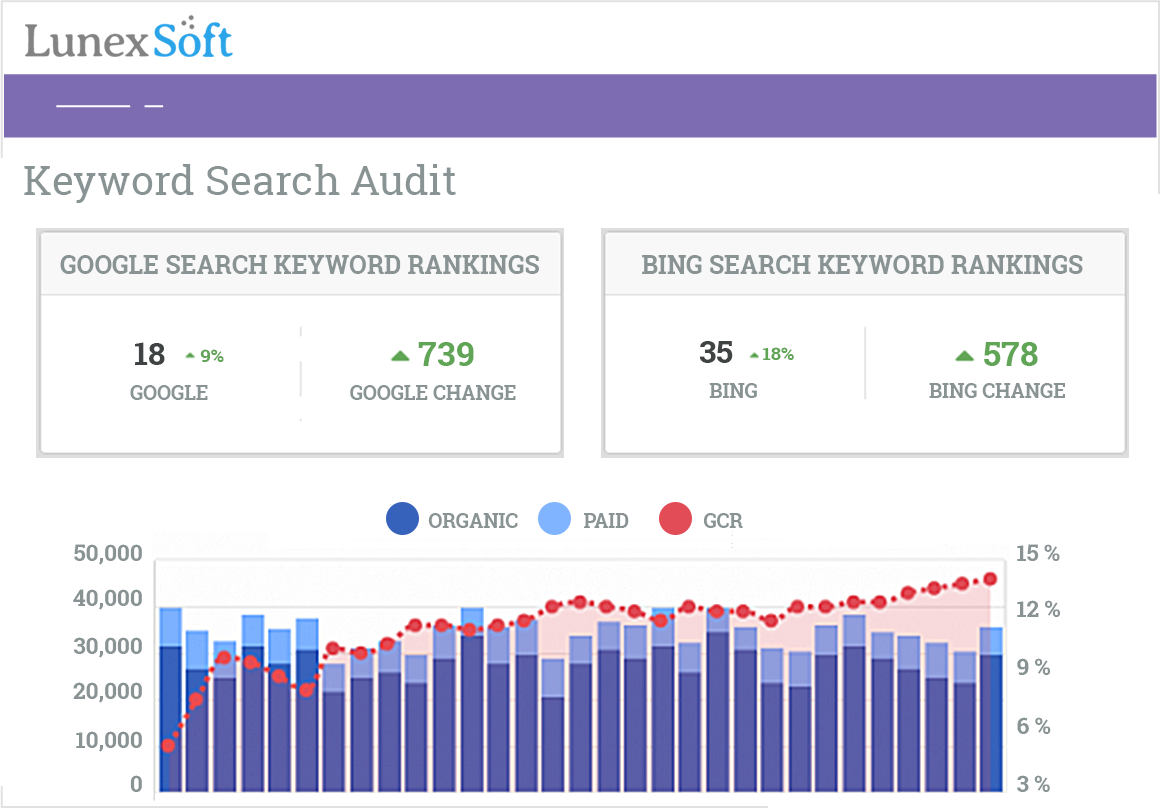 View your keyword research with detailed metrics
While we take care of everything for you, you can view all of the keyword search metrics for the rankings for various keywords through our panel. Lunexsoft makes it wasy to sort out complicated SEO ranking criteria and scoring by taking care of everything so that you can focus on your business and watch it grow.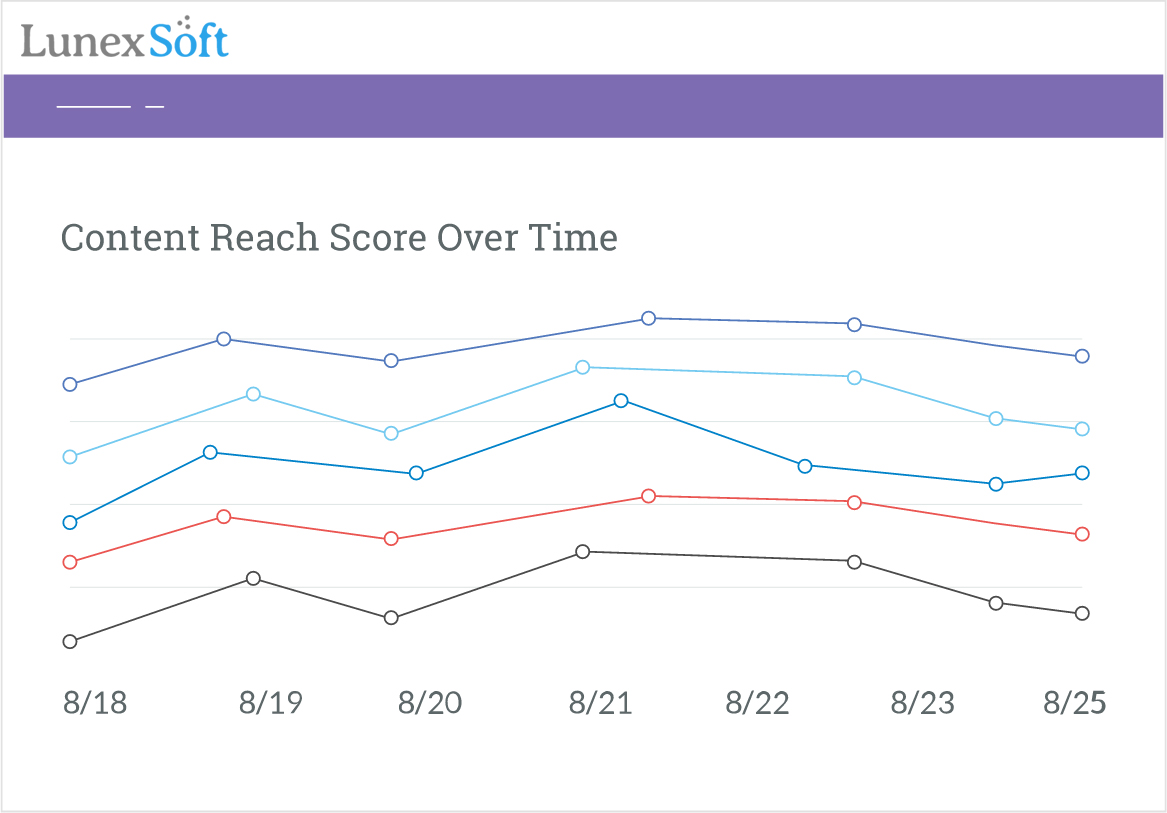 Content strategy with a competitive edge.
Test and prove your content strategy efforts with timely reporting and performance tracking of your site's content. Research what content successful competitors are creating to get links and shares. Uncover missed opportunities and realign your strategy to address them all.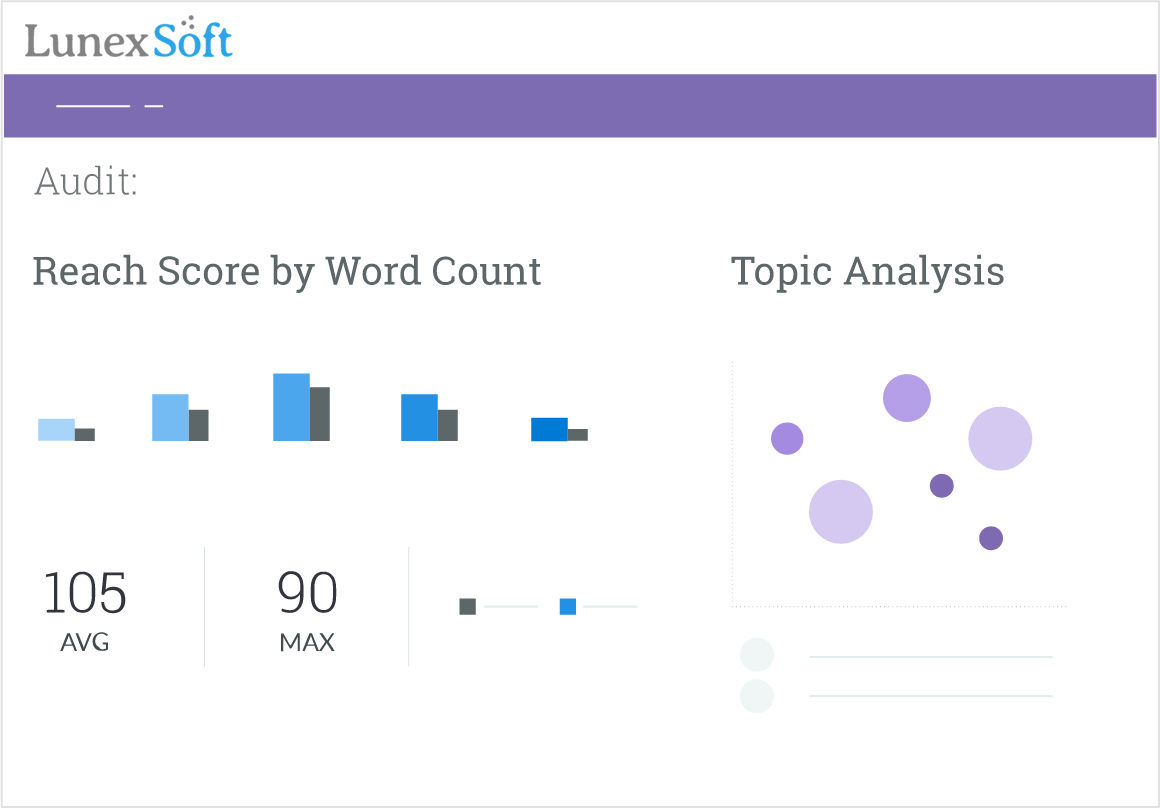 Determine what type of content works, with detailed metrics
Determining which type of content is effective can be time-consuming and tedious as well as difficult. Lunexsoft tools can help you determine and quantify which content is effective and which needs to be revised by showing you many content metrics and keyword metrics that will help you maximize the effectiveness of your campaigns.
The Lunexsoft Difference
True to our core values
Backed by a community of 500k+
Industry-leading proprietary metrics
Built by industry experts